Software development
---
For the most part, our firm builds management systems designed on the basis of unique requirements. We offer – and also guarantee - the design, development, introduction and maintenance of IT systems ordered on the basis of individualized specifications, adapting all to the background of your software and hardware. Our programs provide a user-friendly environment for end-users in Microsoft Windows systems.

Services:
- Analyses of requirements
- Design of SQL based database and system
- Design of unique software
- Introduction and maintenance of software
- Teaching, training

Our invoicing program:

QuickSystem Pro 1.3
- Easy to use, simple overview
- Handles multiple invoice forms (multi-company operation if necessary)
- Data upload during ongoing primary function
- On-line help, detailed manual
- Tech-support by telephone and internet

Downloadable demo version If interested in purchasing, please contact our associates!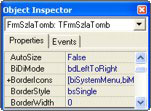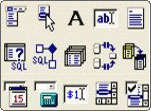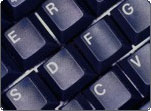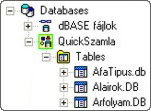 QuickSystem Informatika Kft. | 1203 Budapest, Gábor u. 14. | Tel: +36 1 421 0783, +36 1 421 0784 | Fax: +36 1 421 0785 | info@quicksystem.hu
A honlap a Gazdasági és Közlekedési Minisztérium támogatásával valósult meg. (24188)